New wave of Top Level Domains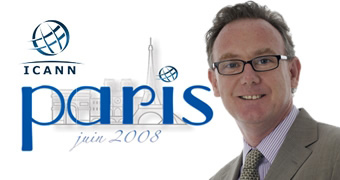 Chris Chaplow recently attended the ICANN  32nd ICANN international Public Meeting in Paris where a far reaching motion was passed to open up the root of the Internet's DNS  Domain Name System to new top level domains.
ICANN is the Internet Corporation for Assigned Names and Numbers. It's the organisation responsible for coordinating the technical elements of the Internet's domain name system and the allocation of IP address space. ICANN is a not-for-profit public private partnership governed by a diverse elected board of directors. It is a very transparent bottom up decision making organisation with a complex structure of boards, councils and constituencies constantly asking stakeholders for their views with the motto: rule by consensus rather than rule by law. You can visit the site at http://www.icann.org/.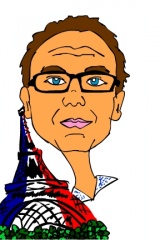 Another round of new top level domains is on the way.   Remember at first it was the .com, .org, .net and in the year 2000 round .info,  .biz, .name, .pro, .aero. and in 2003 they added .cat, .travel, .tel, .asia, .mobi, ,jobs. Do not confuse the current 21 generic domains with the 249 country codes already  allocated.
In the 2009 the organisation will be much more open to suggestions from the Internet Community. They are still writing the policy and rules for applications now but   this is going to be the largest change in the internet in 40 years and we are expecting thousands of new  gTLD's (Top Level Domain)  applications from both communities, large companies who will find a unified simple email address very valuable, for example billgates@microsoft.  .
If you are interested in this subject or are considering you own gTLD sponsoring, contact Chris Chaplow on chris@andalucia.com