Chris Chaplow - Managing Director
The mission of Andalucia Web Solutions is to create total success driven web solutions for our clients. The Company vision is to constantly grow, broaden and adapt the range of quality services offered.
Andalucia Web Solutions is the market leader in its field and Chris's business philosophy as the Managing director for the last ten years, has always been first and foremost to be adaptable to change, to promote integrity, fairness, honesty and trust towards employees, clients and business partners. Chris Chaplow was awarded an honors degree in Civil Engineering at King's College, London.
A long-time member of the British Chamber of Commerce in Spain (BCCS), Chris Chaplow was elected to the Governing Council in 2008 and was subsequently appointed BCCS National Press Officer. He is also community Vice Chair of the Business Constituency of the Internet Corporation for Assigned Names and Numbers (ICANN).
Cheryl Gatward - Head of Design at AWS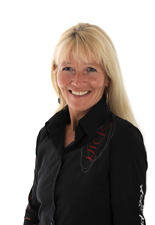 Cheryl started her working life with The European Times in 1988. She later worked as a Production Editor for the Central Office of Information (COI), the British Government's publicity agency, where she was in charge of all publicity for British companies exporting overseas.
Moving to Spain some four years later, her clients followed her and Cheryl started her own agency in 1998, still under contract to the COI. Now working with clients such as the International Association for Science Parks (IASP) and the Commonwealth Secretariat, her portfolio of international clientele is evidence of her skill and complete dedication to her work.
Cheryl is expert at carrying through design projects from start to finish, from conceptual ideas to a design that is as perfectly functional on the web and mobile web as it is in print. She designs with Drupal in mind, calling on her wide range of experience in this field. Cheryl's creativity, adaptability and tireless energy make her a very valuable member of the team.
Michelle Chaplow - Photographer & Creative Director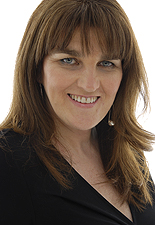 Michelle Chaplow is a graduate of Manchester University and studied photography at Seville University. She has lived and worked in Andalucia in Southern Spain for seventeen years as a freelance photographer and her award-winning work has been published in magazines, websites, blogs, books and newspapers worldwide.
Michelle won the state contract for Turespaña, the Spanish Tourist Board and in 2001 she received an honorary mention for her continuous work in promoting Spanish tourism through her photography. She was also awarded the Ortiz Echagüe prize bestowed by the Spanish Ministry of Tourism and Commerce. Michelle produced all the photographs for a two hundred and eighty page coffee table book on Spain and more recently, a cookery book. She is the principal photographer for the world's number one portal on Southern Spain www.andalucia.com which she co-founded in 1996. Michelle has also worked on numerous European advertising campaigns and has years of experience with the press.
AWS has its own fully equipped, state-of-the-art in-house photo studio with an infinity curve, roll doors to completely block out light and styling facilities.
Working alongside a web development company, Michelle is accustomed to producing visuals for websites and calibrating images so that they are fast to download and optimized for the web. Michelle loves people and delights in capturing the human element of any project, from travel to the world of corporate executives.
Fiona Flores Watson - Journalist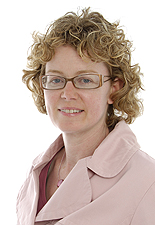 Fiona has a background in magazine journalism, creating editorial content for client magazines for Virgin, British Airways and Orange mobile phones. She also contributes articles to Conde Nast Traveller, the Sunday Times and concierge.com.
As editor of andalucia.com, Fiona produces keyword-enriched copy on a wide variety of topics related to Andalucia. She also writes content for businesses' webs, to help business owners sell their products and services as effectively as possible, thereby maximising the ROI of their webs.
For more information
Please contact sales on 952 897 865 or fill in our contact form.
We look forward to hearing from you.